6 Importance Of Social Media Marketing To Your Business
You may be wondering…  Is social media marketing of any importance to my business?
If you are a business owner in need of an inexpensive but efficient way to market your product or service
social media marketing is what you need.
Social media marketing is an efficient strategy used by businesses to reach a large target audience and boost sales over time. It involves;
Social media marketing provides businesses with a lot of benefits and does not require an extensive budget.  Which is why it is gaining popularity these days.
The importance of social media marketing to small businesses cannot be over emphasized
 1. Social media can be easily accessed
In 2018, about 2.65 billion people used social media worldwide. A number projected to increase to 3.1 billion in 2021. Facebook has more than 750 million users. Similarly, LinkedIn has over 120 million users, and over 3 billion YouTube videos are viewed daily.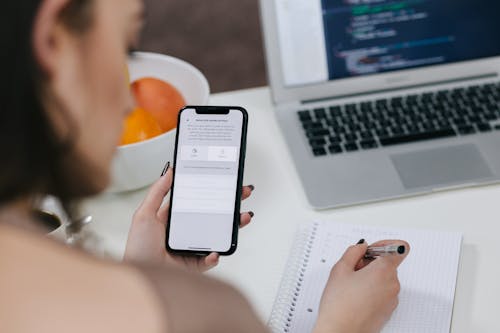 Social media usage is one of the most popular online activities. A large number of people are interested in social media. Therefore, it's a great opportunity for your business to reach a large audience.
Social media marketing allows your businesses to sign up to social media platforms, promote your business, and target users within certain locations for free.
When you advertise your business in a magazine, you have limited access to it. But social media sites give business owners access to a large audience, who can decide to "like" or "follow" your business and its updates.
With social media, you can announce a sale or a special event and share information, such as blog posts, tips, ideas and coupons instantly.
2. Social media marketing increases brand awareness and recognition
One advantage of social media marketing is the ability to build your brand. With the help of social media, you can showcase your company's products or services. In addition, inform the target audience of the existence of your brand and promote your brand over time.
Before you can commence that, you will have to create a social media profile for your business and start networking with others.
Posting organic content allows you to build brand recognition with your audience. It also helps people get exposed to your brand. The more people get exposed to your brand, the more they become familiar with it.
Using social media strategies will help you significantly increase your brand recognition.
Brand familiarity leads to more conversions from connects to customers because people tend to buy from brands they know well. Social media marketing helps you grow your followers and earn more leads.
3. Social media marketing helps businesses provide excellent customer service and customer satisfaction
Traditional marketing techniques, usually comprise of fliers, brochures and other forms of delivering marketing messages. These forms of communicating with customers are a one-sided form of communication, where businesses do not get feedback.
Feedback is the lifeblood of any business. Social media platforms enable one-to-one interaction with customers, thereby getting direct feedback from them.
When customers notice that the content you post is original and their queries are replied, it builds a positive image of your business in their minds. Regularly interacting with your customers proves that you and your business care about them.
Once you get satisfied customers, they'll likely spread the news about your business to others and that would be an effective means of advertising for your business.
Social media marketing allows you to give information about your business, make sales, and get feedback from your customers. Which is just what you need to improve your service and satisfy your customers.
Social media is your key to two-way communication and success in your business.
4. Social media marketing also increases sales
Asides providing better customer service, social media marketing allows you to influence customers buying decisions.
The following can be used as tools to entice customers and increase sales:
The method of presentation of your product or service on your social media platforms.
Your blog post hammering on the various benefit of such product or service
Answered questions emphasizing the need for your product or service by your customer.
and constant giving of coupon codes,
Social media ads are an effective way to advertise products or services on social media and boost sales. Engaging content is all you need to attract the right audience with your advertisement.
5. In addition, social media marketing also increases Traffic
Social media marketing is an important vehicle that will help your business increase the number of people who visit your site. You can use social media to post links to products and services you offer on your website, and you can link your fans and followers to your blog posts.
Social media platforms offer highly targeted ads, which can be customized around your customers' needs. Facebook ads, for instance, can target factors like
age
location
education level
industry
and even user behavior like the pages the individual liked.
By sharing your content on social media, you are giving users a reason to click-through to your website. And with the use of ads management tools like HubSpot, you can get more insights into your ad campaigns.
Also, connecting your ads to customer relationship management (CRM) will allow you to see accurately which ads are turning prospects into customers and focus on them, thereby increasing traffic.
The more you share quality content on your social account, the more inbound traffic you generate.
6. Above all, Social media marketing aids in carrying out detailed Analysis
In traditional marketing, businesses can't really gauge the result of their efforts and performance. However, social media platforms make it easy for your business to track their ads and observe if its driving valuable results.
With social media advertising, businesses can see the total number of people who;
saw their ads or content
clicked on their ad or content
and the number of people who clicked all the way through to a sale
Analysis gives businesses great feedback as to what works and what doesn't.
Conclusion
The importance of social media marketing is what makes it a new trend growing rapidly.  There is no denying that Social media marketing has many advantages for startups and established brands.
Social media is a tool for marketing and it aids in building brand clarity, obtaining more sales, increasing website traffic, providing better customer service or customer satisfaction, and much more.
Your competition is already increasing on social media day by day, do not be left out!
Need help with handling your social presence online?
Send an email to info@backdesk.ng Or Call: +2349069161331
We look forward to helping your business
Related posts: 10 Marketing Ideas For Small Businesses In Nigeria